1988 - Bravo (Germany) - (Translation below)*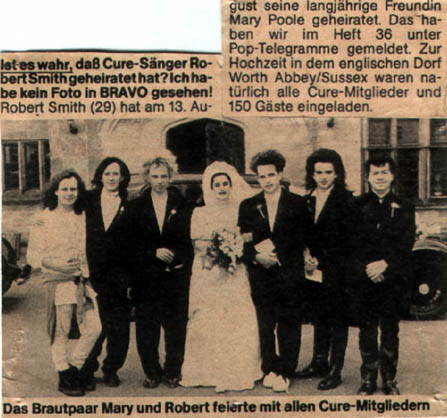 Q: Is it true that Cure-singer Robert Smith got married? I didn't see any photo in BRAVO!
A: Robert Smith (29) got married on August, the 13th, to his longtime girlfriend Mary Poole. We mentioned this in issue 36 as a Pop-Telegram. Among their wedding guests in the English village Worth Abbey/Sussex were, of course, all Cure members and 150 guests.

pic caption: The bridal couple Mary and Robert did celebrate with all Cure members.
THANKS to: Nika for the TRANSLATION!