10-1992 BEST (France) - 1992 Ex-Cures!!!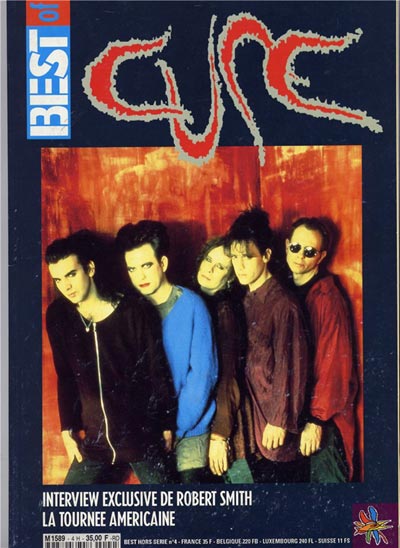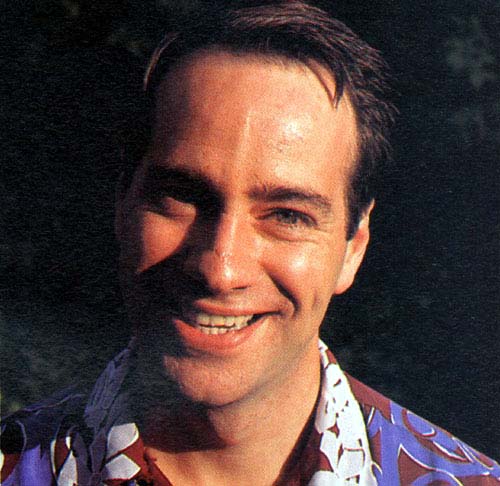 EX-CURES
6 Cure members left the line-up since the band's creation (which makes for 7 line-up changes since Simon Gallup actually got fired and hired again 2 years later). We met with them all for a 5 question interview, hoping they will reveal their feelings about the breakup. Here's another look at The Cure; a look at the past.
MICHAEL DEMPSEY
The very first ex-Cure, Michael lives in Sussex, a small town 2 hours south of London. For him, The Cure already is a memory. He got involved in other bands since his departure, keeping himself busy. He now watches his old group evolve without hard feelings.
Richard Bellia - When were you part of the band, how did you got in and what were you playing?
Michael Dempsey - "Robert and I were the only ones at school to own an electric guitar. That was a really good excuse to miss class! We formed many bands before settling on The Cure. We started sometime around 1972 (at 13 years old) and I left in 1979, after the first album - "Three Imaginary Boys" - and the first three singles - "Boys Don't Cry", "Killing An Arab/10:15 Saturday Night" and "Jumping Someone Else's Train" - came out. I played bass on all these titles and sang on some.
R.B. - How/why did you quit the band?
M.D. - "After numerous tours, Robert said he wanted the next album to be "really boring". I wanted it to be as much, if not more melodic than the first, but with a better production that we would take care of. In short, Robert wanted to strip down the sound of The Cure in order to regain control of it, and to protect it from the external influence that is a producer. Thinking about it now, we had the same goal, but back then it was clear we were both going in opposite directions. Chris Parry (founder of Fiction Records, who signed the band wich he's still a good friend of) had just signed a Scottish group called The Associates. I liked them a lot and had played with them while I was in The Cure. Moving from The Cure to The Associates proved to be the right decision. Robert didn't have someone arguing about the band's direction anymore, and on my part I joined a band which success had a huge influence on my career.
R.B. - What do you think of The Cure's music today?
M.D. - The Cure's music was, and still is, among the best pop music in the world. But even more important is the way they did it. I can't think of a band as close to its principles in today's music. The Cure succeed on it's own terms. The Cure is the perfect model for any artist - beginner or not - , whatever field they work in - writing, directing movies, etc.
R.B. - What do you do nowadays?
M.D. - I've been writing, arranging and producing film scores for 5 years now. Recently, I wrote for documentaries. I also work with the new generation of Animation directors. Writing and recording for animated features is the funniest experience I ever had in music.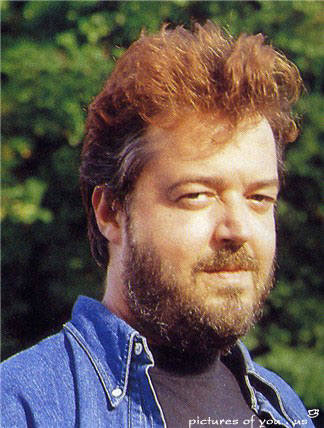 MATTHEW HARTLEY
A meeting in a pub, in the town of Brighton, with the man who played the keys on "Seventeen Seconds" (it is safe to say that for many people around the world, the only thing they could play on keyboard are the 4 notes of "A Forest" - this guy is a pop music legend and doesn't even know it). He thinks of himself as "the least important" ex-Cure, but remembers every detail of his experience.
R.B. - When were you part of The Cure and what did you play?
Matthew Hartley - From October 1979 to September 1980. I played keyboards.
R.B. - How did you get into the band?
M.H. - As Mick Dempsey got fired, Simon Gallup and I got in. We were playing together in a band in Horley and got asked to join The Cure.
R.B. - How/Why did you quit the band?
M.H. - The other band members have been bossing me around for some time, like 8 year old kids would do, so I got the message. But I'm the one who had to do the first steps, Smith didn't consider giving me a call (I would also like to add that lipstick and dresses don't fit me very well).
R.B. - What do you think of The Cure's music today?
M.H. - I don't really care about it, all I hear from them is trough the radio and to me, it sounds like a very confused band. I think there are much better bands out there.
R.B. - What do you do nowadays?
M.H. - I have a band here in Brighton, called After All and we set and play gigs. I also write music - in studio only - with this singer-songwriter called Paul Byrne. I would also like to add that I kept good relations with all band members; until the release of the book "Ten Imaginary Years", that is. I get unfairly and ridiculously bashed in there. Since then, my feelings for these people have changed dramatically.

ANDY ANDERSON
Known as "the black guy who played with The Cure", Andy has vague memories of his time with the trio, when Robert introduced him as "the new member of The Cure". Since then he has played and toured with Iggy Pop (on the "Blah Blah Blah" tour) and most recently with Jimmy Sommerville.
R.B. - When were you part of The Cure and what did you play?
Andy Anderson- In the 80's. I played drums and percussions. I did 3 tours, TV appearances, festivals and recordings such as "Lovecats".
R.B. - How did you get into the band?
A.A. - I was in Brilliant, a band formed by Youth, ex-Killing Joke bassist. We were recording in London when I got a call from Lol, Robert and Chris Parry. Next thing I knew, I was in.
R.B. - How/Why did you quit the band?
A.A. - From having different opinions than the rest of the band and the management. I thought it was best for me to leave. Playing with The Cure was a fantastic experience. Titles like "Love Cats", "The Walk", the albums, the tours, all of it was amazing.
R.B. - What do you think of The Cure's music today?
A.A. - I love it, would love to play it.
R.B. - What do you do nowadays?
A.A. - I write my own music, I program and produce for other bands as well. It's a mix of House, Acid, Trash, Jazz and so much more. Basic packin' the house!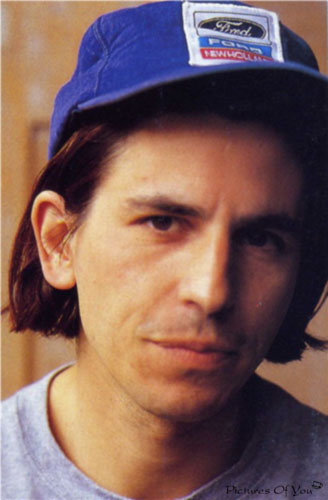 PHIL THORNALLEY
On the first few times we talked to Phil, he wanted us to pay him for talking about his past ("to be as cynical as everyone else in this business" -actual quote). After the Cure, Phil has been singing for the band Johnny Hates Jazz and now spends most of his time in the studio, producing albums. His stint with The Cure was just one of many collaborations, the ones previous with good clients, but like other ex-Cures, Phil claims he's been swindled.
R.B. - When were you part of The Cure and what did you play?
Phil Thornalley - From the summer of '83 to 1985, I played bass and keyboard.
R.B. - How did you get into the band?
P.T. - I produced "Pornography" with The Cure in 1982, and when their bass player left, I offered my services.
R.B. - How/Why did you quit the band?
P.T. - Musical and personnal differences of opinions. Financial ones as well!
R.B. - What do you think of The Cure's music today?
P.T. - As good and refreshing as ever.
R.B. - What do you do nowadays?
P.T. - I produce Jason Donovan's records. I write songs à la Beatles for my band, Mad Dog Moon. And on the weekend I'm spending time in the studio with my drunken buddies of The Mr.Kiplings.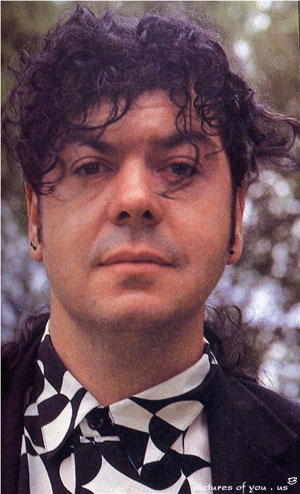 LAURENCE TOLHURST
Finally, it's Laurence Tolhurst's time. Lol, as everyone calls him, as been part of The Cure since the beginnings until 1989, when he was fired, without any regrets, for being a raging alcoolic.
R.B. - When were you part of The Cure and what did you play?
Laurence Tolhurst - From the very beginning until the release of "Disintegration". Up until "Pornography I played drums, then keyboards.
R.B. - How did you get into the band?
L.T. - I did not joined the band, I founded it with Robert Smith and Michael Dempsey.
R.B. - How/Why did you quit the band?
L.T. - I quit The Cure in circumstances that could be called "difficult"! I've been unhappy of my role in the band for a long time. At the beginning, The Cure operated in a relatively democratic way, but that proved less and less true as time went by. I felt like I could'nt express my opinion on the group's direction anymore. This situation was made even more difficult by my struggle with alcoholism (of wich I am now gratefully ridden of). Robert obviously thought that the best way to deal with it was to do what he did. And so, I received a little letter in wich he told me it was a bad idea for me to join the band on their next tour; his decision was final. I phoned at his parents place to talk it over, but he didn't call back. And since then, he never directly spoke to me about this letter. Or even directly spoke to me period.
R.B. - What do you think of The Cure's music today?
L.T. - What I've heard recently from the Cure sounds like old Cure to me (wich I loved since I was a part of it, and it had a real meaning for me). I think The Cure are less surprising and innovative than they used to be.
R.B. - What do you do nowadays?
L.T. - I don't live in the past anymore, which is good cause I now have nothing holding me down, whether musically or emotionally. I now have a wife and a kid, a new band called Presence, and, may I say it, a life again. Our first record is out, "Inside", and we had so much fun doing it. For me it was about discovery (and shaking things up!) I have fond memories of my time in The Cure and the way it ended, that really is a sad thing. I think my trust and my convictions were abused, in a way. Now my goals, they're different, and I believe I'm a brand new person. It's a new step in my life; it's both energizing and encouraging.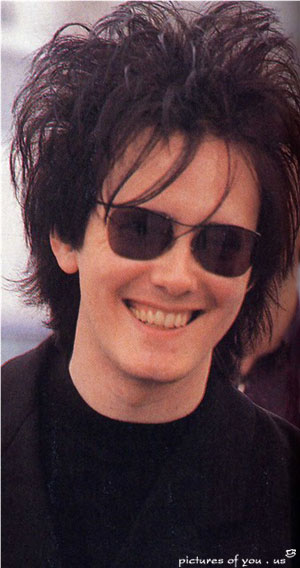 ROGER O'DONNELL
Truth be told, not much is left of Roger O'Donnell's stint with The Cure; blurred on the pictures, hidden on stage, almost nonexistant in videos...After The Cure, Roger was in need of some quiet time and settled in Toronto. He "doesn't know if he should speak about his time in The Cure", even if he still is "buddies with Robert". Roger never talked to the press about The Cure since the breakup.
R.B. - When were you part of The Cure and what did you play?
Roger O'Donnell - From April 1987 to May 1990. I played keyboards.
R.B. - How did you get into the band?
R.O. - I knew Boris (William, drummer) from way back, we played together in Thompson Twins. He called me and asked if I wanted to join him in The Cure. And I said yes. I officially met the band on a train, on the way to a British TV program. I rehearsed playing to their tapes, and our first jam was on that program, "The Tube", on live TV.
R.B. - How/Why did you quit the band?
R.O. - Nothing to do with Robert or money. I quit the band because of pressure from Boris and Simon Gallup. I was threatening Simon's friendship with Robert, the band's status quo as well. In The Cure, you have to act the way the others think Robert want you to act. For example, someone tells a joke, and everyone turns to Robert and wait for his reaction, to make sure they react "correctly". Robert often told me he was sick of being surrounded by people who act like him, that he prefers people who are different, funny and interesting. I was being myself, and I became closer to Robert than anyone else. Simon became a dad around that time, he had less free time and my relationship with Robert drove him nuts. There was too much personal tensions within the group for me to stay.
R.B. - What do you think of The Cure's music today?
R.O. - I must say I'm a bit dissapointed. The Cure's music hasn't progressed recently, it mostly sounds like "Kiss Me" throwbacks. On the other hand, if the music became fantastic after I left, I would be even more dissapointed.
R.B. - What do you do nowadays?
R.O. - I work on a solo instrumental album. I mix Jazz with the sounds of every band I've played in and inspired me; Thompson Twins, Psychedelic Furs, and Robert Smith (no, no Cure!).
Thanks so much PIER-LUC for TRANSLATING.