2005
LINK
=
$ ?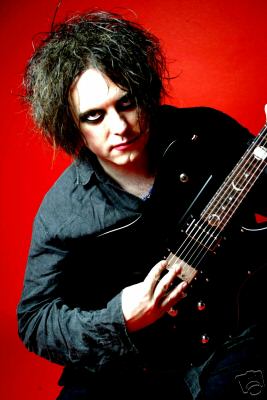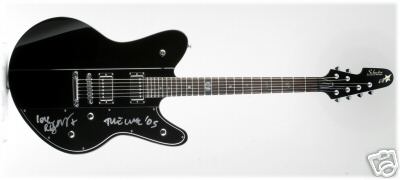 Amnesty International stands for all that is fair and just in this world. The rights that too often we take for granted can too quickly be taken away. Through Amnesty International, each individual's voice becomes amplified into a loud chorus of protest over injustice and a rousing celebration of human dignity. I am proud to lend my voice to the call for human rights and urge you to speak out as well by joining Amnesty International today.
-- Robert Smith of The Cure
UltraCure Guitar Autographed By Robert Smith
Benefits Amnesty International
Robert Smith and Schecter Guitars have graciously donated a signed UltraCure Guitar to Amnesty International for auction. The suggested retail value of this guitar un signed is $999.
(FYI: When buying the guitar retail, a portion of the proceeds of the sale of the guitar will be donated to Amnesty International from both Robert Smith and Schecter Guitars).
The photo here is of Robert with the guitar.