FOOLS DANCE
Tour Program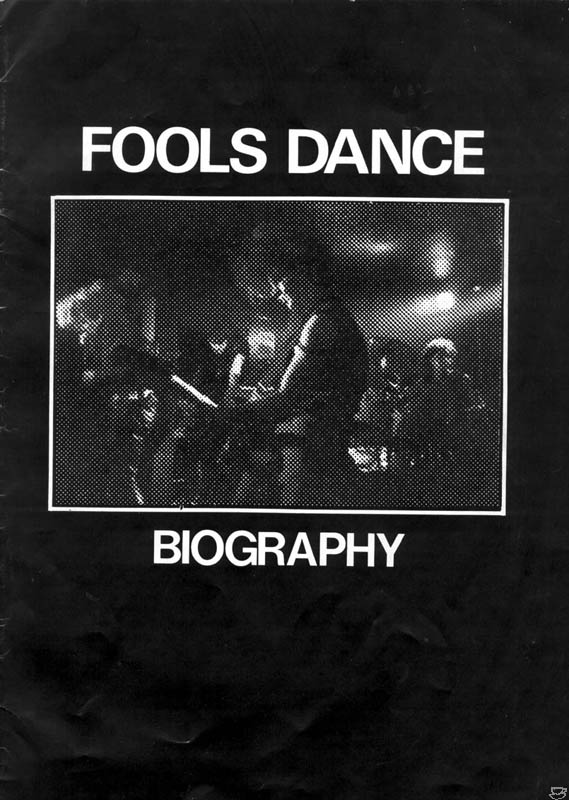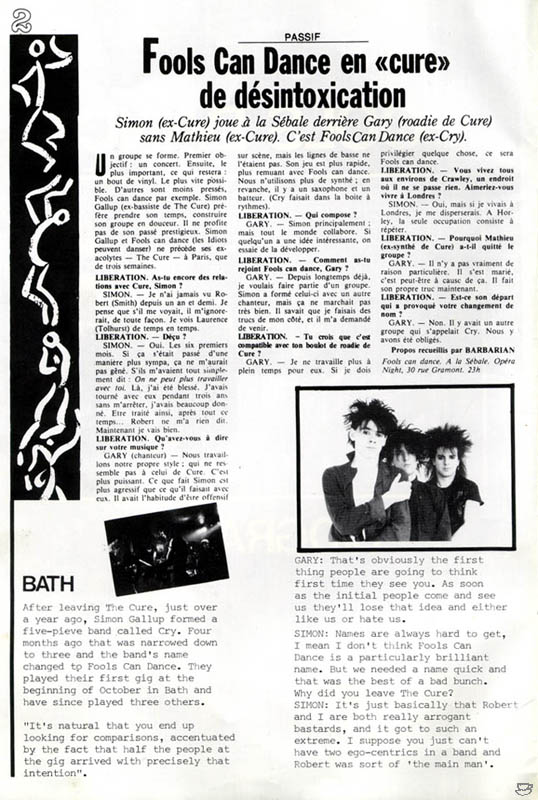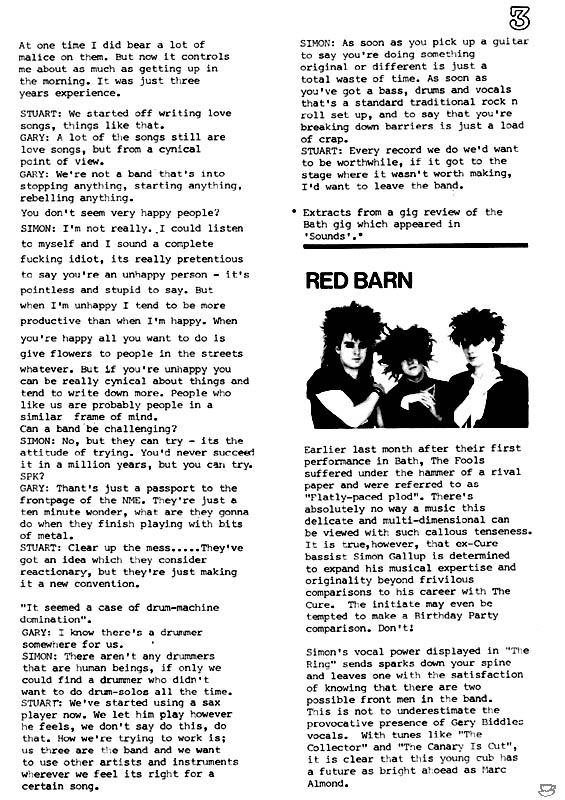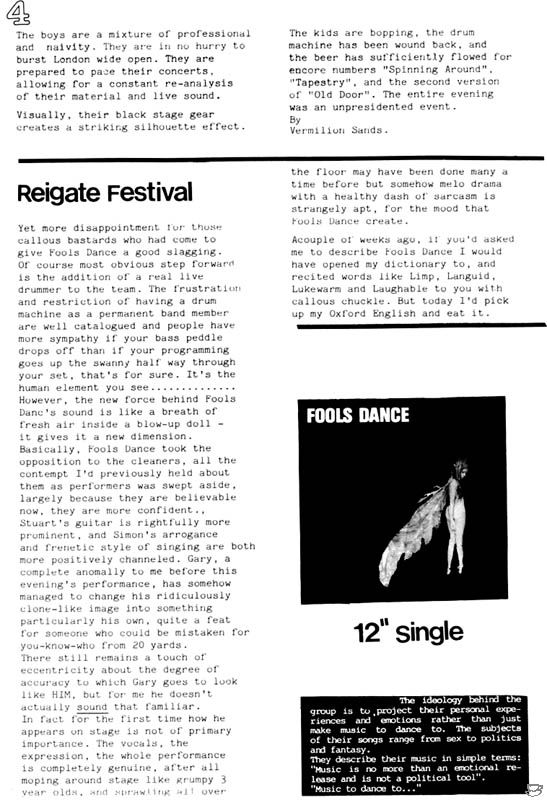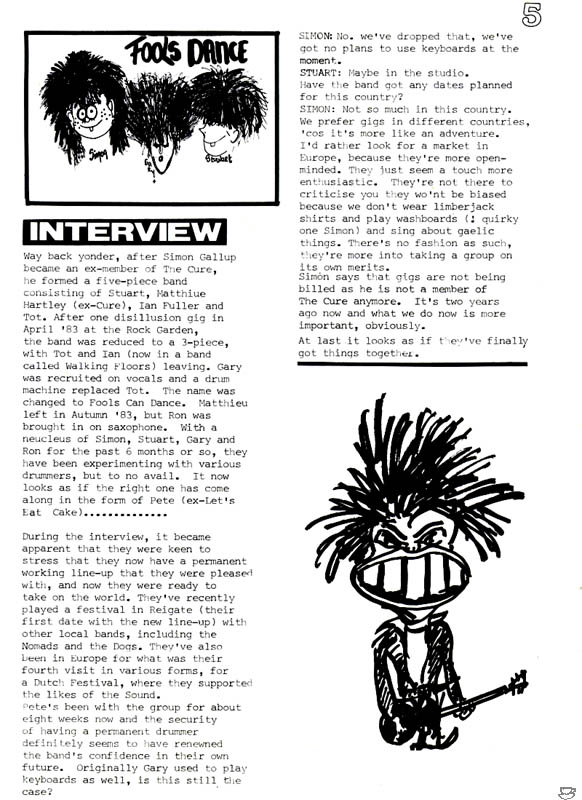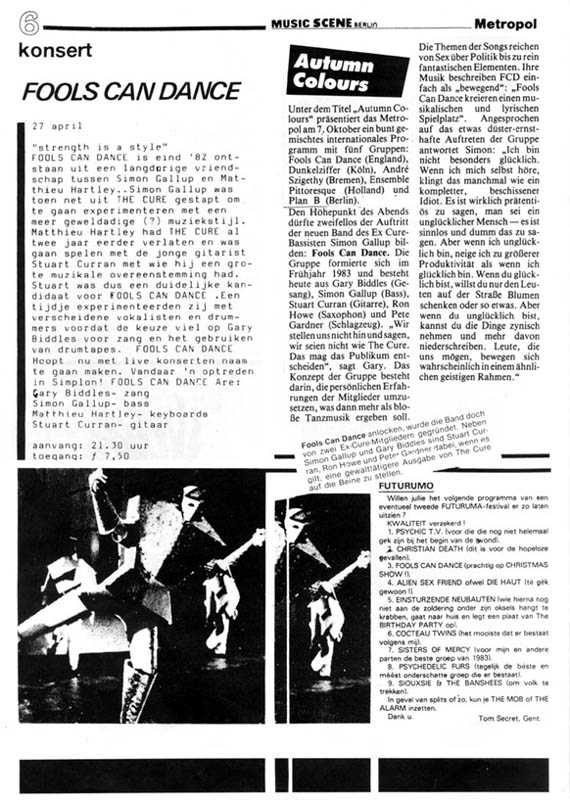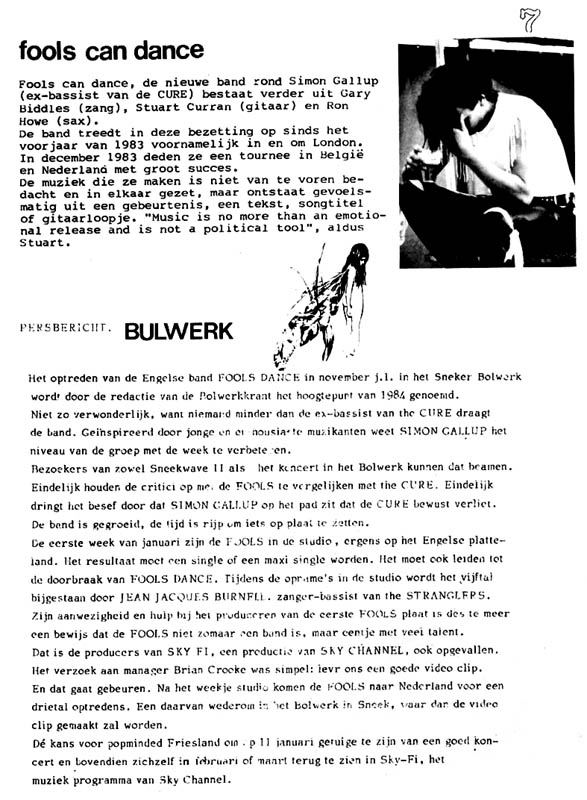 Fools Can Dance.
Fools Dance is the new band of Simon Gallup (exĖbassist of the Cure). Other members are: Gary Biddles (voice), Stuart Curran (guitar) and Ron Howe (saxophone). This line-up has been doing concerts since spring 1983, mostly in and around London. In December 1983 they did a tour in Belgium and the Netherlands. It was a big success.
Their music is not artificially created, but instinctive. It takes an event, a text, a songtitel or a rif as starting point. ďMusic is no more than an emotional release and is not a political toolĒ, says Stuart.
Press Release:
The November concert of English band Fools Dance in Sneker Bolwerk is according to the editorial staff of the Bolwerk magazine the highlight of 1984. Itís not surprising since the founding member is Simon Gallup (ex- bassist Cure). Simon Gallup rises the level of the band every week thanks to the enthusiastic and young musicians. Anybody who has been to the Sneekwave or the concert can confirm this. At last it makes the critics stop comparing them to The Cure. They realise Simon Gallup is taking a path that was leading out of The Cure. The band has grown and is ready to make a record. The Fools are in a studio somewhere in the English countryside in the first week of January. Either it will be a single or a maxi single. And it has to be the breakthrough of Fools Dance. In the studio, they get assistance from Jean Jacques Burnell, the vocalist / bassist of The Stranglers. The fact that heís present and assisting with the production of the first Fools Dance album shows that it isnít just any band, but a band with talent. Their talent has also been recognised by Sky Fi (a production from Sky Channel). They asked manager Brian Crooke to make a good clip. And thatís what will happen. After recording for a week, the Fools are coming to the Netherlands for three shows. One of those shows is in the Bolwerk in Sneek were the video will be shot.
Itís THE chance for pop minded Friesland to come to the concert of the 11th of January. And you might see yourself on Sky-Fi (the new music show) from Sky-Channel) in February or March.
( Thanks so much for the ANKE for the Translation!!!)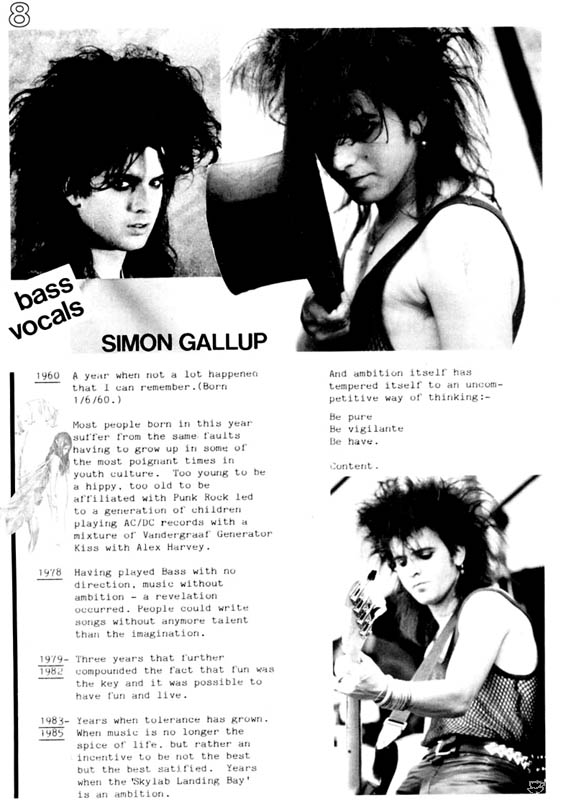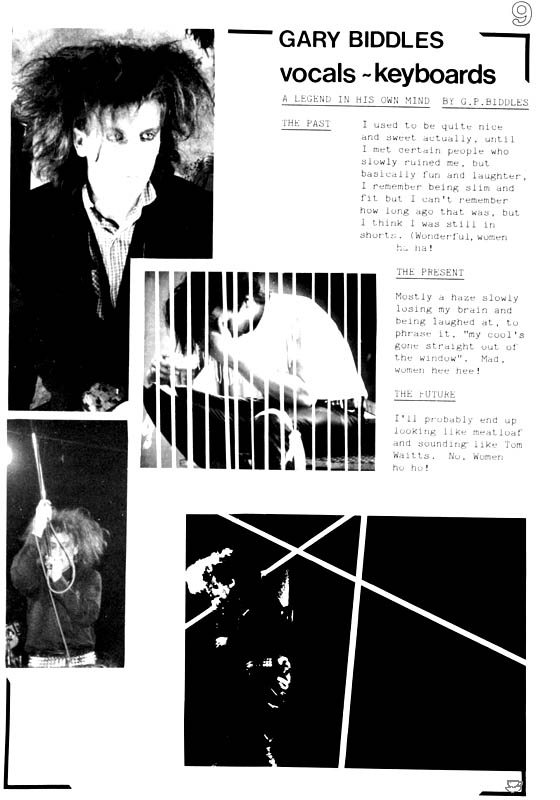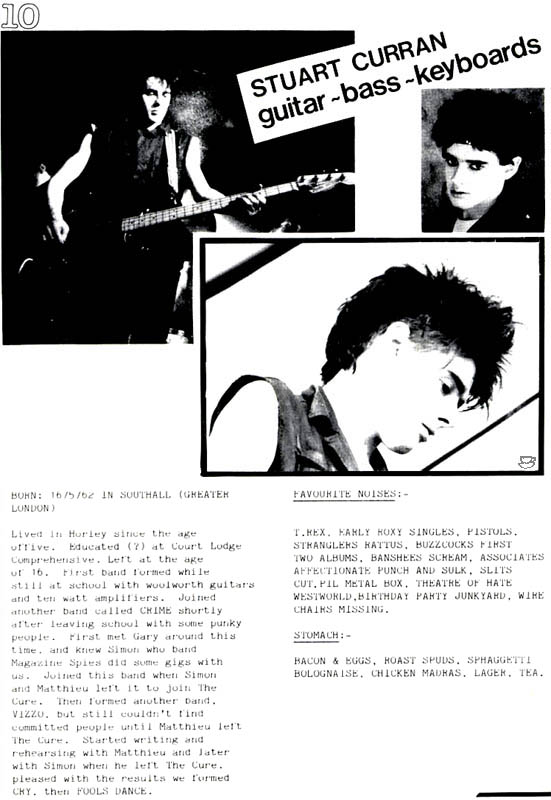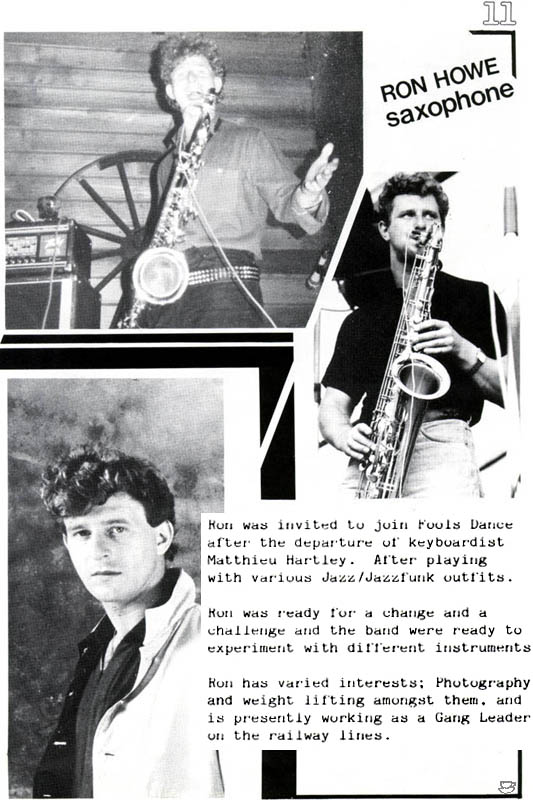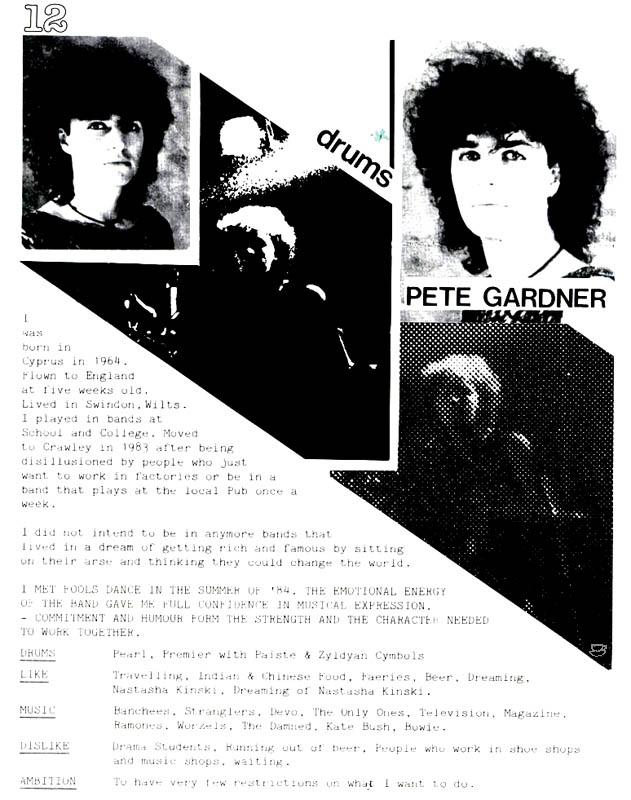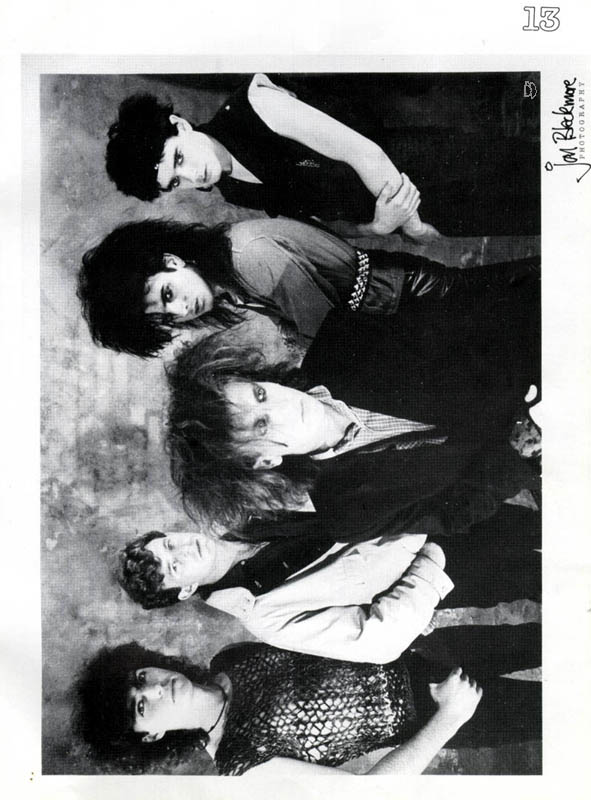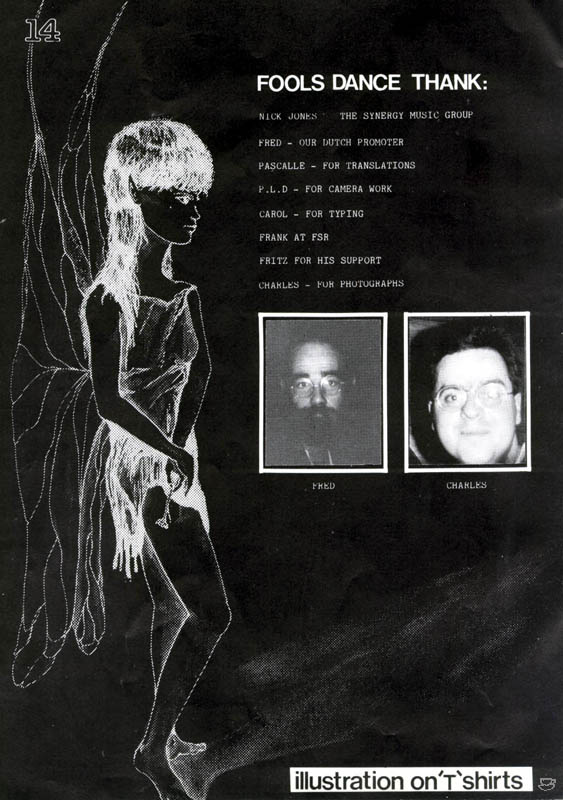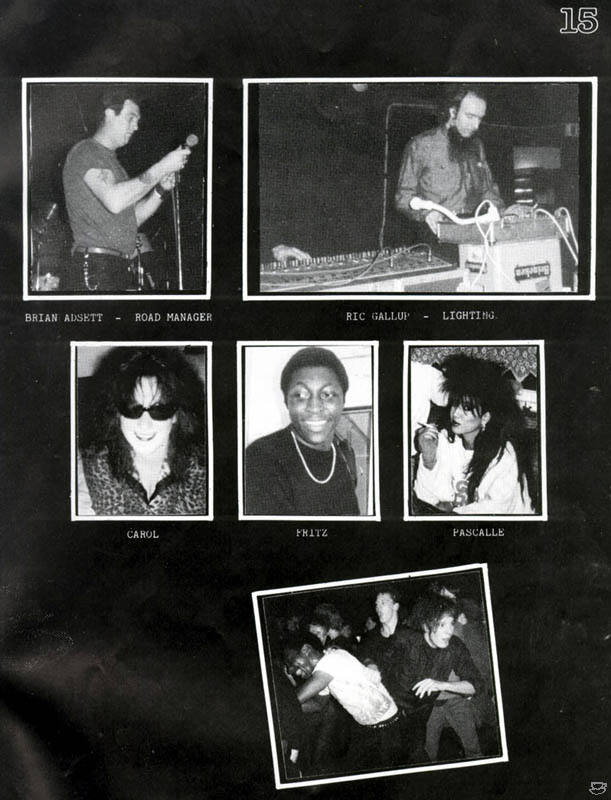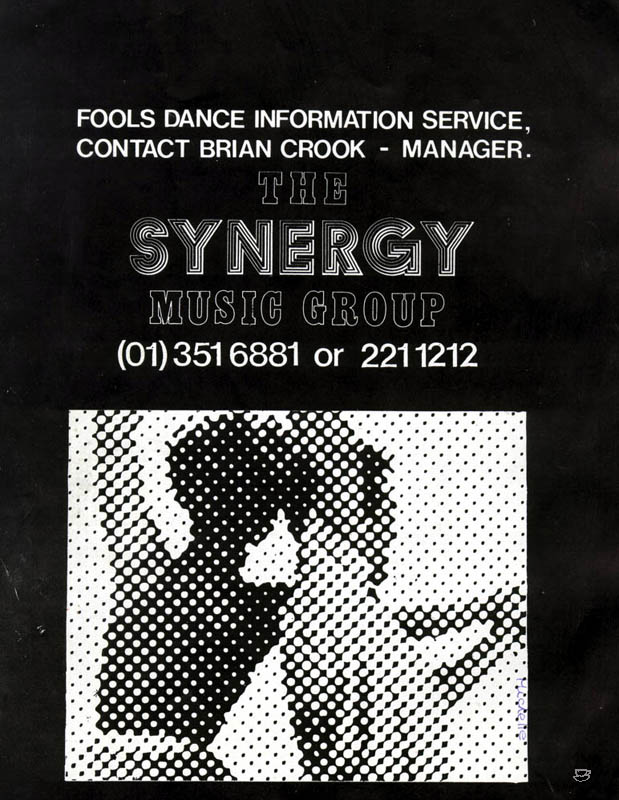 (Submitted by Mindy Weinstien)