1985 - ??? - (Germany)* (Translation below)
"Alive and Kicking!"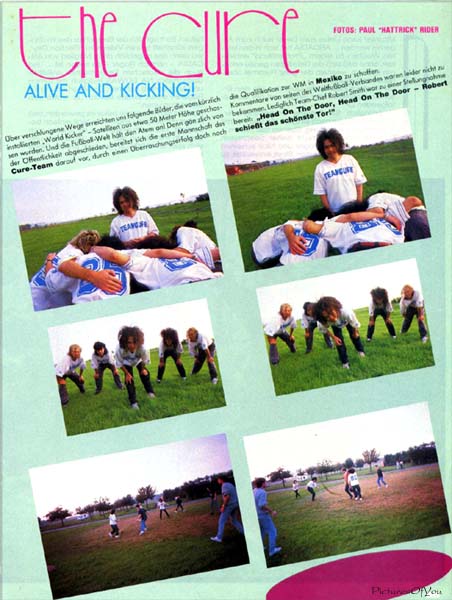 Alive and Kicking!
The following pictures, which were shot by the recently installed "world kicker"-satellite out of 50 meter height, reached us in a roundabout way. And the football-world holds its breath. Since the first crew of the Cure-Team is preparing, completely separated from the public, for reaching after all the qualification of the World Cup in Mexico with the help of a surprising success. Unfortunately, we couldn't get a comment from the world football-association. Only the team-head Robert Smith was prepared to give a comment: "Head On The Door, Head On The Door - Robert scores the most beautiful goal !"

THANKS to: Anika for the TRANSLATION.